L. E. ELLIOTT LUMBER LTD.
P.O. Box 11 · New Ross · Nova Scotia · B0J 2M0 · (902) 689-2439
Contact Us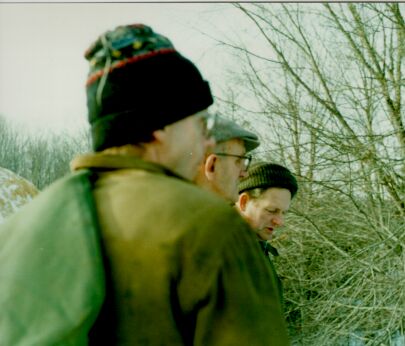 L.E. Elliott Lumber Ltd. is a Canadian business located in the province of Nova Scotia. The business was started in 1949 by A.Lewis Elliott and is now owned and operated by his son L.Eugene Elliott. Eugene's son Peter operates the planer mill.
This company specializes in rough and dressed lumber customized to suit your needs.
We strive to produce,from local forest species, a diverse line of lumber products that meet or exceed customer specifications at a price which is competitive within the industry.
If you are not satisified with our product, return the unused portion in the condition in which you purchased it and we will give you back the monetary value of the portion you return.
From Eugene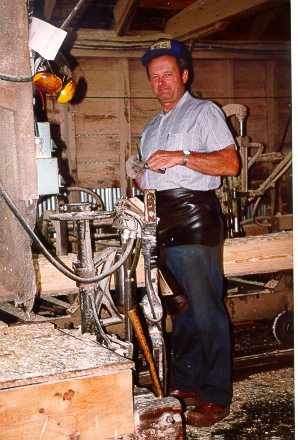 Here at L.E. Elliott Ltd. we take a great pride in producing top quality lumber for our customers. We are working to help the local economy by purchasing logs from people who live in and around our community thus helping to provide local employment.
Eugene Elliott
President,
L.E. Elliott Lumber Ltd.
From Peter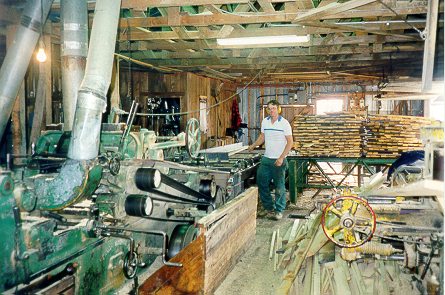 Our company is a small lumber producer whose total production is less than 2 million board feet of lumber per year. This enables us to give each lumber order our complete attention so we can ensure the lumber will meet or exceed the customers' expectations.
We have been a member of the Maritime Lumber Bureau for over 20 years. Grade stamping to national standards is an additional way of maintaining high levels of quality.
Peter Elliott
Vice President,
L. E. Elliott Lumber Ltd.
We are a Canadian company located in New Ross, Nova Scotia, Canada
Click the large circle showing Nova Scotia to see a map of New Ross